How to Take Care of Your Car Battery | Harlingen, TX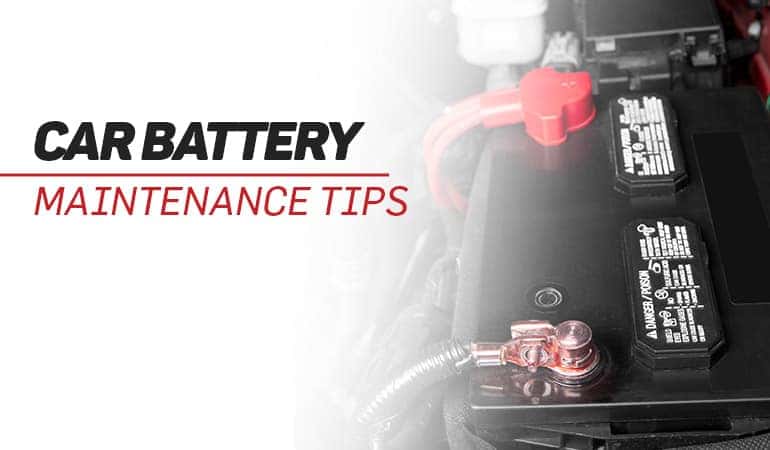 Vehicle maintenance is not easy if you are not a trained professional, especially when you move beyond basic services like oil changes. That's why we recommend all of our Toyota customers — and other drivers in the Harlingen, Texas, area — to consider Bert Ogden Toyota for their vehicle maintenance needs.
Our trained and certified technicians can help with every level of service and have been specially trained to work on Toyota models. What's more, we offer contactless maintenance in response to COVID-19. We also thoroughly sanitize your vehicle before and after service. If you do opt to stay while we work on your vehicle, please wear your mask and practice safe social distancing.
We offer a wide range of services, but one of the most vital is battery maintenance. It's important to keep your battery in tip-top shape.
Common signs of a dying battery
Pay attention to warning signs that your battery is nearing the end of its life. That way, you can replace it before it dies, so you don't have to worry about getting stranded and waiting for a tow or a jump. Typically, your vehicle may sputter when you try to start it if your battery is on its last legs. In addition, headlights tend to be dimmer. If the battery light on your dashboard comes on, it's definitely time for a replacement.
While under the hood
In between service appointments, you can do your part to help maintain good battery health by cleaning terminals to prevent build-up of corrosion, checking for cracked or loose connections, and wiping away any residue off the battery's casing. Just be sure to wear gloves and eye protection when working with the battery, and wash your hands after. Never smoke or wear jewelry when working on your battery.
---
Contact Bert Ogden Toyota in Harlingen, Texas, for battery maintenance and all your service needs.