Buy vs. Lease | Harlingen, TX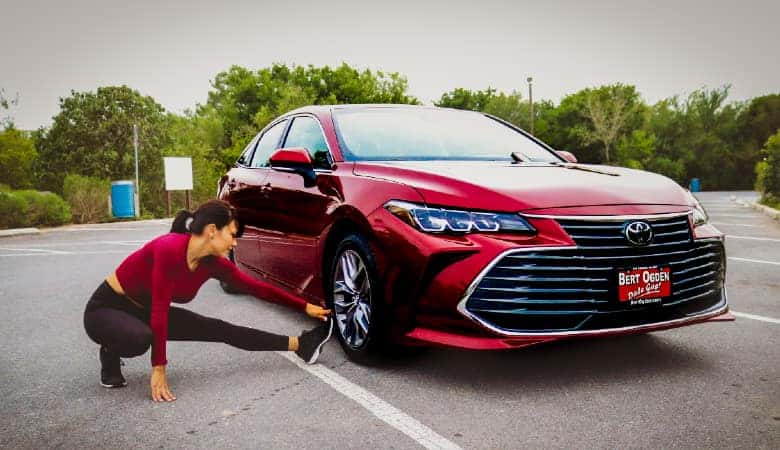 Buying and leasing are two great options for getting behind the wheel of a new Toyota vehicle, but which is right for you? Both options have their perks — and both are possible at Bert Ogden Toyota in Harlingen, Texas. And the best part? You can complete the buy or lease process entirely online with our Express Checkout platform, which allows you to do everything from home, including scheduling home delivery.
Advantages of buying
So why buy? Buying means you will actually own the vehicle. You will make a big down payment and then recurring monthly payments over several years until you have completely paid off the car, truck, or SUV. From then on, the vehicle is yours to drive without a monthly payment, though after the warranty expires, you are on the hook for all repairs and maintenance. When you buy, you don't need to worry about mileage restrictions, and you are free to purchase and install aftermarket accessories. And, when you're finally ready to retire the set of wheels, you can sell the vehicle privately or trade it in to a dealer. Either way, the profit is yours.
Advantages of leasing
So what then are the pros to leasing? For starters, you will spend less money every month. That's because, when leasing, you're only paying for the difference between what the car is worth now and what it's projected to be worth when the lease term ends. You will pay that difference in small monthly payments that are significantly lower than payments when financing. You also won't have to worry about expensive repair work since the vehicle will remain under warranty during your lease contract. Leasing also means you are less tied down to a specific vehicle; you can easily bounce around to different vehicles over time and always have the latest and greatest entertainment and safety technologies.
---
Contact Bert Ogden Toyota in Harlingen, Texas, to figure out which financing option is right for you.